What is interesting about this museum ?
3D art museum is a museum that displays 3-Dimensional artworks like real life. Established in 2015, this 3D museum is located on the 2nd floor of the Central Market. This museum displays various hand drawn 3D paintings from movies such as the Titanic and also famous art replicates such as the Monalisa which is currently displayed in Le Louvre, Paris.
Fantasy or reality?
The Augmented Reality 3D rooms are a crowd favourite as visitors get the chance to be transported into another fantasy world - wander among 3D dinosaurs and animals or play pretend in a Disney-like movie! We suggest to visit this place in the morning to avoid crowds and allow yourself sufficient time to explore each zone in the museum.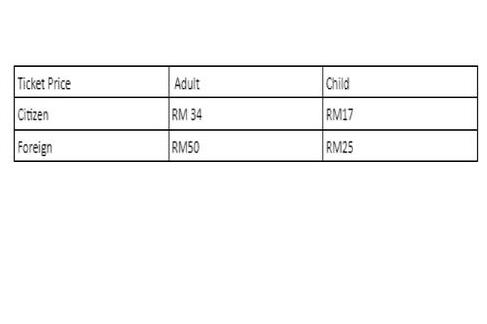 Address : Lot 4.01 – 4.03 ,Second Floor Central Market Annexe, Jalan Hang Kasturi, City Centre.
50050 Kuala Lumpur. ( 2 min walk the Central Market )
Getting There : Illusion 3D Art Museum is a 10 minutes drive from the Hotel. You can take grabcar and choose Central Market as your drop point, the cost is around RM 9.
Opening Hours : Monday – Sunday ( 10am – 5pm )
Contact : 03-20221613
Article Contributed By: Ms. Nur Salwana, Front Desk Management Trainee
Photo Credit : Jomjalan.com.my, pinterest (tripadvisor.fr)

Reference : Jomjalan
: Erisgoesto.com/2015/09/25/3d-art-museum-central-market-kl/