What is interesting about the River of life ? The River of Life is a project which aims to transform the two polluted rivers in the heart of Kuala Lumpur, namely Sungai Gombak and Sungai Klang, into a lively waterfront with high economic value.
What's even more interesting to note is the fact that it is this exact spot of confluence of the two rivers, that the city and name Kuala Lumpur was born. Kuala Lumpur in native Malay language roughly translates to Muddy Estuary, came about from the muddy terrain at this point of confluence.
In the 1880s, this is the centre of administrative matters for the British colonial government, as well as the centre of commerce for locals and immigrants.
Today, the place is still bustling with life and rich in heritage, diversity and culture. At night, you can see the beautiful panorama by looking at the stunning blue water lazily lapping on the banks almost as if in a dancing fountain symphony.
Recently listed as one of the top 10 most beautiful waterfronts in the world, it features riverside cafes, long bicycle pathway, a dancing fountain with extravagant night-time lights show that turn the water into a stunning bright blue and is just across from the Masjid Jamek Sultan Abdul Samad the oldest mosque in the city.
This is a family friendly attraction which caters to all. It emcompasses elements of the old and the new, of the Malaysian diversity and culture, of art, architecture and history.
For photo enthusiasts, don't miss out on the beautiful murals painted on the walls of some sections of the river of life. In the evenings, this place is also ideal for a leisure stroll or jog.
What's better? It's open to the public, free to all!
They have several showtimes for different music according to ethnicity
The showtimes are listed below :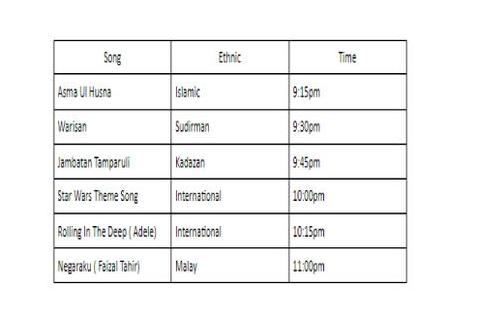 Light Operating Time : 9:00PM
Address :
Kuala Lumpur City Centre 50050 Kuala Lumpur , Federal Territory of Kuala Lumpur.
Getting There :
By grab from InnB Park hotel to the River of life, the cost is around RM 7 - RM 8, you can choose to stop at Masjid Jamek or go directly to the River of life.
Open : 24 hours
Website : https://www.urbanitediary.com/
Article Contributed By: Ms. Nur Salwana, Front Desk Management Trainee
Picture Credit To :Jomjalan.com.my, pinterest;says.com