Are you bored of shopping? Want to try something different? Want to explore somewhere out of the city? Have you tried walking along the street that is inspired with various lighting decorations and surrounded by animals? Here you can experience it at 99 Wonderland Park.
99 Wonderland Park is a unique Recreational Landmark in Kuala Lumpur. There are 19 different attractions and each features different animals in different environments. The attractions range from 99 Dinosaur Park to getting on 99 Jetty & 99 Cruise.
Animals that can be seen during the visit include Crocodile, Ostrich, Big Tortoise, Snake, Fruit Fox, Peacock, Malayan Tapir, Deer, Arapaima Amazon Fish and birds.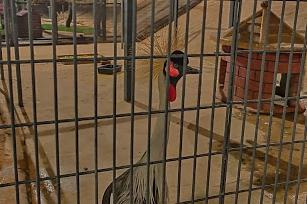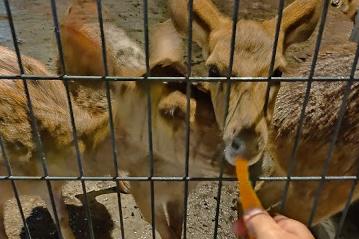 It is ideal for family outings especially during the weekends and school holidays.
Besides that, do look out for any special events in the future. During the Ramadhan month, a musical dancing fountain was showcased. The view was fantastic and it was recorded by drones.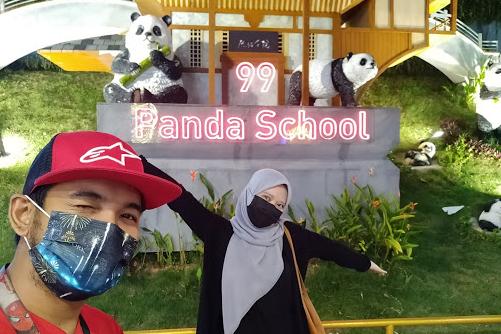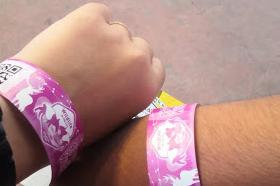 Getting there
Grab Car - The most convenient way to reach there is using Grab Car. The surcharge is around RM30++and the journey takes about 25 minutes, subject to traffic congestion.
Address
99 Wonderland Park
Jalan 1/3A, Pusat Bandar Utara,68100, Kuala Lumpur, Wilayah Persekutuan
Contact
Phone: +60125513099
Email: enquiry@99wonderlandpark.com.my
Operation Hour
Saturday, Sunday & Peak Season (Public/School Holiday): 9.30am to 4pm
Tuesday-Thursday & Sunday: 5pm to 11pm
Friday, Saturday & Peak Season (Public /School Holiday) 5pm to 12am
Entrance Fee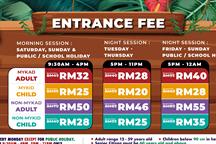 Website
https://www.99wonderlandpark.com.my/
Article Contributed By: Mr. Ahmad Shafiq Marwan, Front Desk Management Trainee